Victoria Törnegren
Fashion & Lifestyle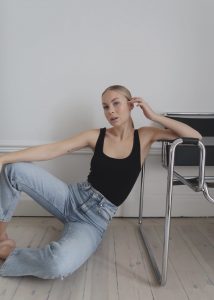 VICTORIA TÖRNEGREN
Victoria Törnegren is one of our digital generation's top social media fashion creators. She is a creative entrepreneur and influencer. With her minimalistic style and amazing imagery she diligently brings inspiration to a widespread audience. Today Victoria is a mother of two children and married to the male digital icon Erik Forsgren.
Victoria started blogging about ten years ago. Fast forward a few years and she is running one of the biggest fashion social channels in Scandinavia. Over the years she has expanded her social media presence and today she stands tall as one of Sweden's biggest fashion influencers. In total she reaches over 1M people through her instagram, youtube, blog and podcast (tvåsystrarenpodd) that she started with her sister Alexandra Bring.
Victoria loves to create and she takes her job very seriously. She is professional to work with and she always delivers high quality content. Victoria has worked with many international brands and been the ambassador for various brands. She has also done a "pregnancy week after week" youtube series for Libero both times pregnant where you get to follow her around every week until labor. This has been very appreciated by her followers because you get to see a very personal side of Victoria and also a lot of her fun and bubbly personality.
Today Victoria is profiled as a family and fashion profile with a great sense of style. A lot of people look up to Victoria and go to her channels to find inspiration. She is unique in its way that she has the ability to start new trends. Victoria also have a big passion for traveling and the content that she creates for her social channels while exploring often goes viral on Instagram.