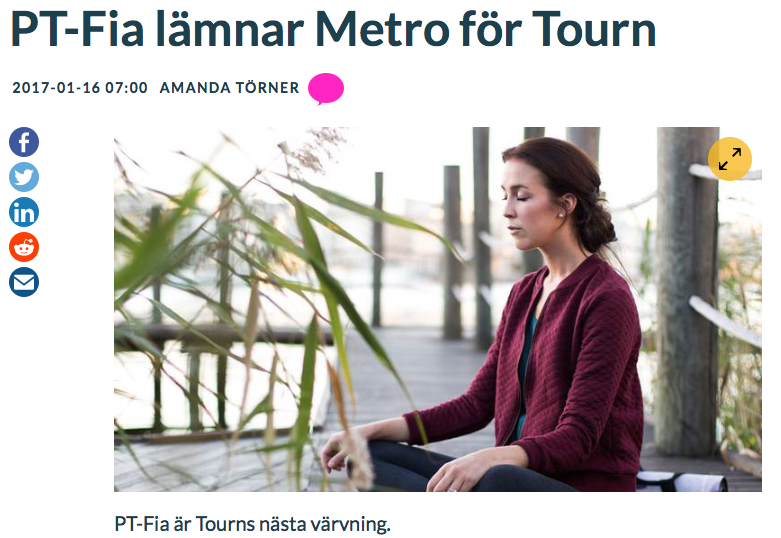 Sofia Ståhl is featured in today's "Dagens Media". Sofia Ståhl, also known as"PT-Fia", is leaving Metro as she will blog on her own domain and team up with Tourn as her sales and tech partner.
Since 2011, Sofia Ståhl operates her own business with assignments in healthcare, lifestyle and exercise. She is author of the books "PT-Fia's top ten" and Stair Training – Bonnier Facts (Fitness Publisher), lectures, blogs, writes and appears in media.
– "I'm so incredibly happy and grateful for my years as health editor and blogger at Metro & Metro Mode. It has been so stimulating, fun and rewarding to have worked so many talented people. I'm looking forward to continuing the development of the blog and my other channels along with my new team at Tourn. This will be fun! Sofia Ståhl says in a press release."
Read the full article HERE!