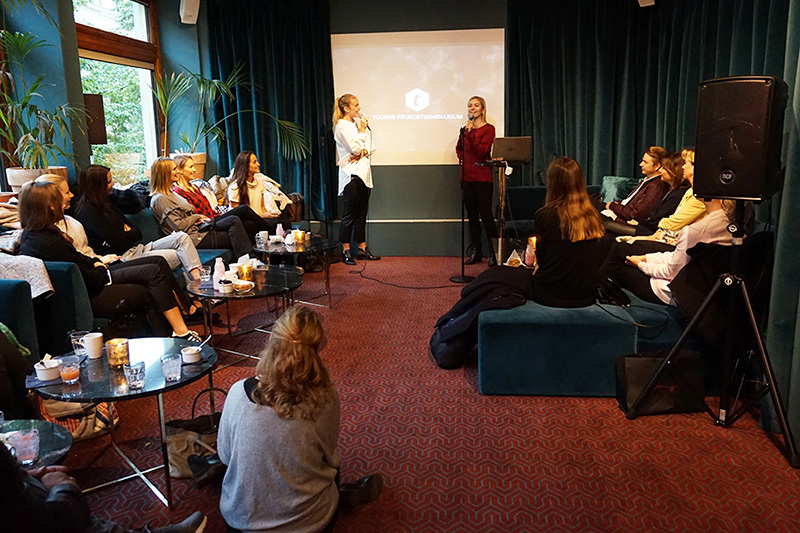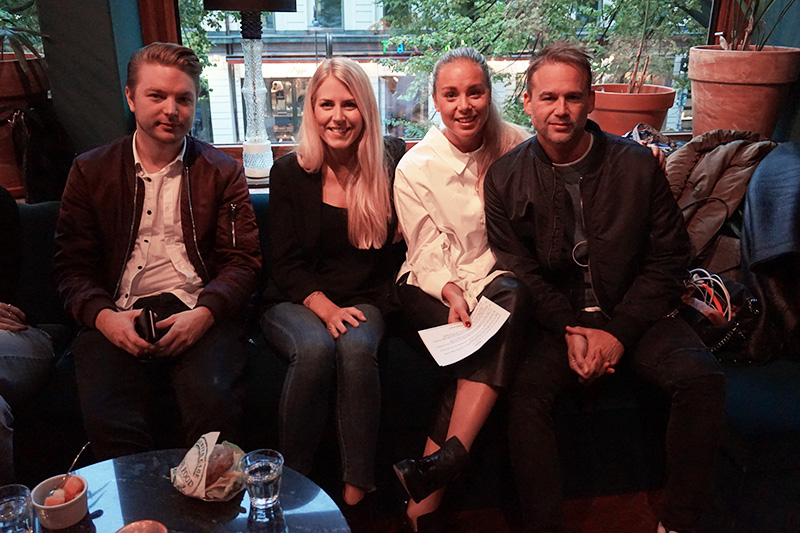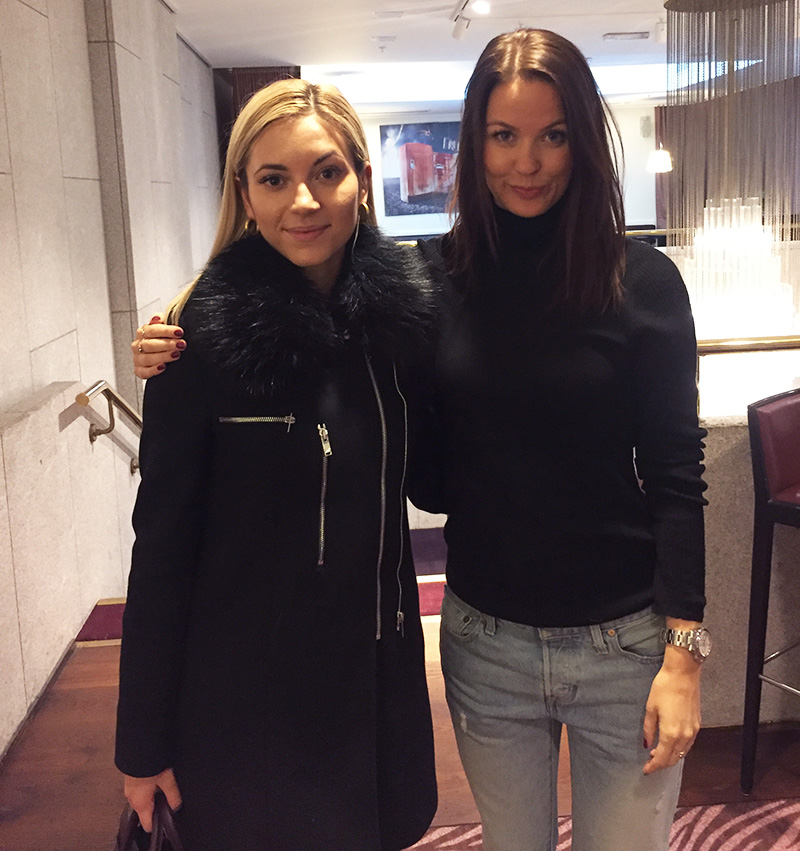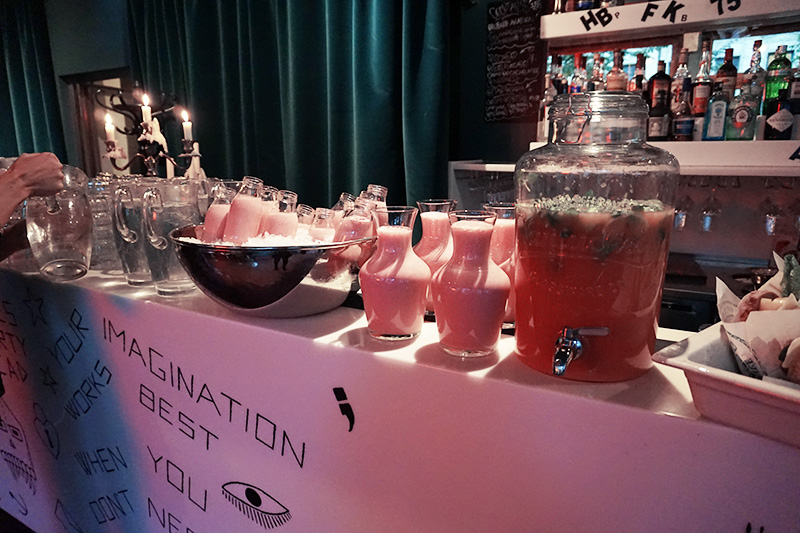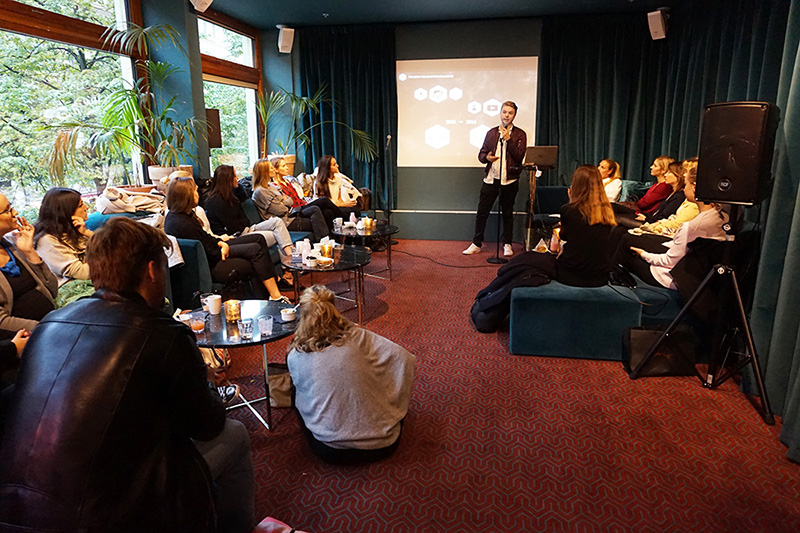 We started the morning with our second breakfast seminar at Scandic Anglais. Today's guests were Michaela Forni and Nelly.com who together with our CEO Robin Stenman spoke based on today's topic – "Trends in social media".
Robin began to talk about trends and developments made in various social channels from a few years ago until today. We can see how new channels emerge and that blog is not longer the only platform for influencers to use. Nowadays a single influencer reach out to their followers and readers through multiple platforms such as blog, Instagram, Facebook, YouTube and Snapchat with more.
We can see that blog traffic in Sweden fell by around 400% over the past three years, but that does not mean influencers decrease in the number of faithful followers, instead they increase. Since it is important for brands and companies to advertise to the right audience, it is important to know which channel you should use. With the help of our tools, analysis and technologies we can see which channels are best suited to each case and give the best results  depending on preference and wishes. The effect of identifying the right target market, profile and target audience by securing an effective profile and creating tracking to provide a report on the outcome is a profound key to success.
One of the biggest Swedish influencers who also is one of the first to start a blog is Michaela Forni, an entrepreneur, blogger and writer who enjoys life to the fullest. She has since 2004 been running the blog forni.se which reach out to thousands of young women, mostly aged 20-35 years. Michaela talked about the trends of today compared to when she started her blog for many years ago. She sees a trend that people are starting to use different and more channels, but nowadays also beginning to decide which ones you actually should put an effort in to build as strong and good impressions as possible.
With her big experience in the industry she could also se a difference in making collaborations. Today's influencers are more discerning and want cooperation with what they truly believe in and can relate to, compared to a few years ago when they said yes to almost anything that could offer a lot of money. Today there are also more demands on the influencers themselves because it is also put more money in various collaborations which want to generate good results and satisfied customers, followers and readers.
Last but not least, Caroline from Nelly.com took place on the stage. Nelly.com is a leading online fashion and has a wide range of the latest trends in fashion for a youthful, trendy and outreach audience. Nelly inspires with news every day with over 700 different brands.
Caroline talked about how they work with social media and influencers. They do not use TV and traditional media, insteed they are working exclusively on social media to create content and dissemination, because they see that this gives the most and best results. Nelly.com have always worked very innovative to grow. They have pushed the boundaries many times in their various launches and campaigns where one of their most successful campaign was "Nelly Pool Party". In conjunction with the launch of their beachwear collection SS15 they flew down influencers to Ibiza where they organized a poolparty and everyone wore their clothes, which gave huge spread and good results. Depending on this and their experiences through different channels Caroline said that it is very important to have a strategy depending on the social channel you want to go in. The content do not look the same in the different channels, but it is important to understand its audience and demand to reach out to each channel in the best way.
Thank you for a very inspiring and energetic breakfast with good and worthwhile content that we hope that our guests can bring their different workplaces. We hope to see you again on the 9th of November at Scandic Anglais!
For questions about our seminar, or to sign up for an invitation to the next breakfast, email [email protected]