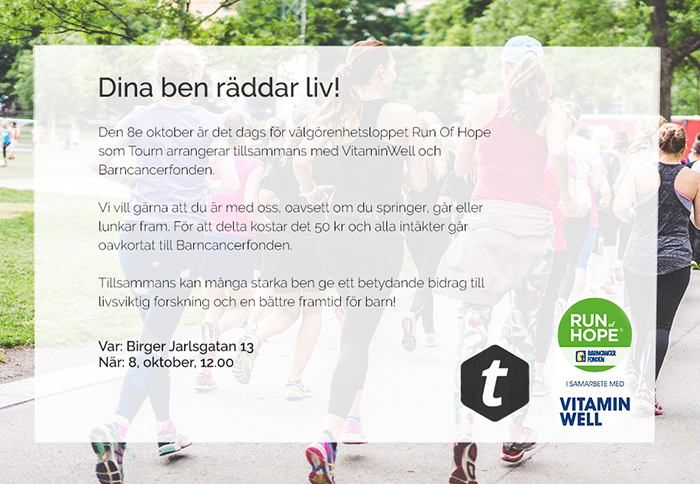 RUN OF HOPE – Run with us (click here)!
On the 8th of October we are going to arrange the charity race Run of Hope together with Vitamin Well and Barncancerfonden. We would like you to come and join us, whether running or walking forward.
To participate it costs 50 SEK and all proceeds will go to Barncancerfonden. To register for the race, click here.
We will start from our office at Birger Jarlsgatan 13 at 12:00 on saturday.
Together many strong legs make a significant contribution to the vital research and a better future for children. Together we can make a difference!
See you on the 8th of October!