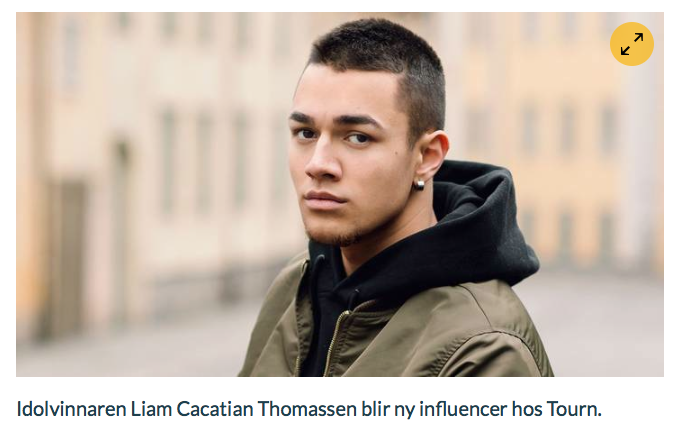 The 2016 winner of Swedish Idol Liam Cacatian Thomassen will be the newest influencer addition to Tourn. Liam had his break through in Idol and his hit "Playing with fire" has been played over five million times on Spotify.
Tourn has been looking for a male influencer for a long time. An influencer that create curiosity, have potential to create hype and make a mark on a campaign. There are not many male influencers that can do that to a campaign, but Liam is a person who can contribute to it and the potential to become a big star, says Vanessa Benham who is Talent Director at Tourn, in a press release.
Liam Cacatian Thomassen says he is excited to work more with his social media. -It is an important part of the overall strategy to establish both my artistic profile and my personal brand. The most important thing for me is to work with brands that I can represent, that we have the same values, says Liam to Dagens Media.
Foto: Lisa Höök